Top 10 products for muscle growth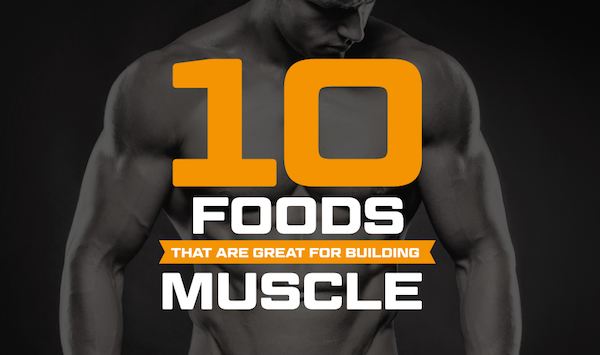 In this article we have collected the 10 best products for muscle growth.
Cottage cheese
It occupies one of the top positions among the most effective products for muscle growth. The intake of not less than 150 grams of cottage cheese provides the body with up to 22 grams of protein. In addition, cottage cheese is attractive in that it includes combinations of "fast" and "slow" proteins.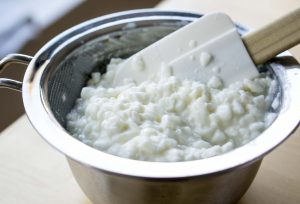 Salmon
In parallel acts as a supplier of protein and a supplier of omega-3 fatty acids. The combination of these two components when hit in your body will be multiplied by 2 effects and will significantly help build muscle. In addition, there is a possibility that it will stimulate the acceleration of metabolism, which will lead to an acceleration of the results.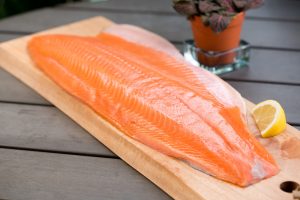 Oatmeal
Its importance as an indispensable component of a healthy diet can not be overemphasized. In the whole grain of oats, carbohydrates, protein, vitamins, minerals are combined and, importantly, for cleaning the body and improving the assimilation of food – fiber. In this case, carbohydrates are contained in oatmeal "slow". This allows you to maintain a feeling of satiety for a longer time and maintain a stable level of sugar in our blood.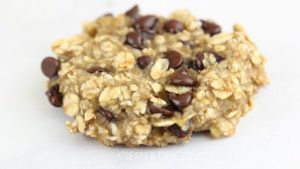 Buckwheat
It is a storehouse of carbohydrates, designed to help build muscle mass. In 100 grams of buckwheat groats 18 grams of protein, especially with a biological value of about 90%. Buckwheat is clearly able to act as an additive to the diet for a set of muscle mass in bodybuilding.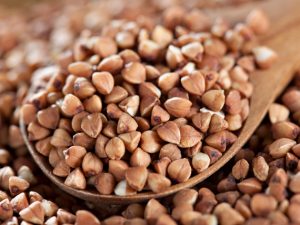 Beef
A powerful source of good quality protein.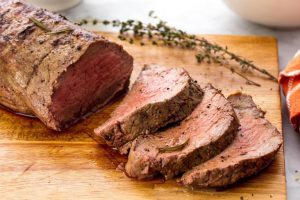 Fish fat
Got famous in the world of bodybuilding due to its anti-inflammatory properties, which help the body to regenerate after intensive training. This makes it possible to train more often and more intensively. Moreover, fish oil, among other things, is able to act as an accelerator of metabolism.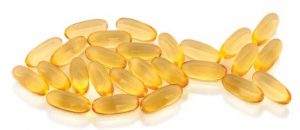 Turkey
It also contains protein and 11 vitamins and minerals.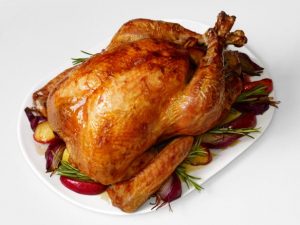 Chicken breasts
Contain 22 grams of protein in 100 grams of meat. At the same time this product is one of the most sparing in terms of content in its composition of fats.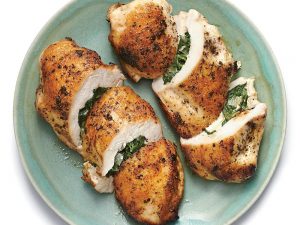 Water
Use in excess of the usual amount of water entails an increase in strength indicators, at least because the ligaments work better, the energy level rises and digestion recovers.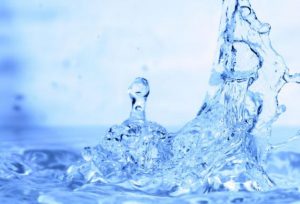 Eggs
They contain a relatively large amount of protein, namely about 6-8 grams of protein in one egg. They are saturated with zinc, calcium, iron and vitamins.
From all of the above suggests the conclusion that the egg is an extremely significant and balanced food for the diet of a bodybuilder and almost any athlete as a component for building muscle mass.
We also recommend: Exercises for women at home.
Fatty foods in the diet for muscle growth
Often you can find the statement that you need to refrain from adding fatty foods to the diet at the time of mass collection. It is based on the fact that fats, although they have a great energy potential, but are broken down for a long time, which causes a general lethargy of the body. However, this is an important element of our body, because without it there will be no proper and effective flow of metabolic reactions in the body.
Some unsaturated fatty acids are simply not produced in our body, so eating foods rich in fats is beneficial. However, with the abuse of such food, there are really many problems: obesity, metabolic disorders, increased cholesterol, fat on the body, and slowing down the growth processes of body tissues. The most accurate way to keep a daily diet, every week you can add fresh fruit to the menu to increase muscle mass.
Sports nutrition complexes
Now there are really a lot of them in the world. There are even special calculators that allow you to calculate how much you need a certain product in the diet, so that in a week the muscle growth in men was more by 3-5 kg. Here are examples.
Perhaps, the most known complex of sports nutrition for a set of muscle mass is protein. This is an assistant for a man of any physique, as an example, he is responsible for the growth rate of muscle tissue after training. The daily norm in the diet is 60-150 g, for each man it is purely individual. Trainers recommend stretching the intake of protein up to 6 times a day and not exceed consumption of 1 kilogram per week, but we even suggest that you give up these artificial supplements.
Nutrition for a set of muscle mass is not without creatine. It is the most powerful energy supplier in the body, mandatory for men who love long and intense training. Accept this product in small portions, most often before training, only 3-5 grams (along with a portion of protein), but the effect of them is impressive.