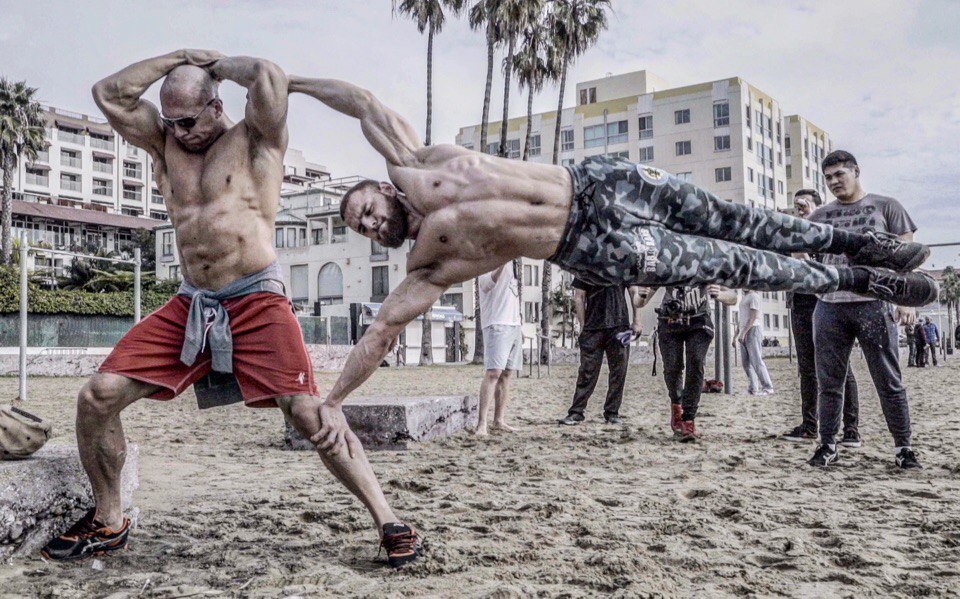 Last Updated on
Workout for beginners is a training system that includes performing outdoor activities using your own body weight and available sports tourniquets. This is a street fitness, which you can do at any time, in a convenient place. At the same time, such training is distinguished by higheffectiveness and helps maintain an excellent athletic form. What are the features of street workout for beginners?
Advantages and disadvantages
Workout for beginners has a number of advantages, which is due to its high popularity:
You can practice at any convenient time;
Vorkut program for beginners includes exercises taking into account the level of physical fitness of the athlete;
Street fitness does not require the use of special equipment, simulators or shells. To achieve the desired result, it is enough to use your own weight;
Vorkut training for beginners contribute to the development of physical strength and endurance, improve shape, coordination of movements, speed, help to improve their athletic performance;
training is conducted outdoors, in the open air, which ensures sufficient oxygen supply and improves well-being;
street workout training for beginners can be combined with occupations in the gym to achieve maximum results;
availability of classes: there is no need to pay a subscription, no need to adjust to the schedule of the gym or coach.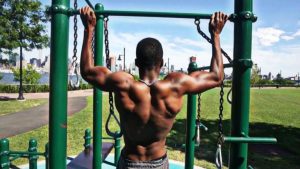 The training program for a beginner's vorkout involves performing exercises using horizontal bars, crossbeams, bars, a Swedish wall, a bench for working out the press. To find such simple sports shells can be practically on any site.
Street workout training program for beginners has its drawbacks: high risktraumatization; dependence on weather conditions; lack of control over the technique of implementation by a specialist. Read the article about peck-deck machine.
Basic principles
Street wrestling for beginners implies adherence to basic principles. First of all, remember the regularity of classes. Do the training 3-5 times a week, but avoid overtraining, which is negatively reflected in well-being and slows progress.
Before embarking on a workout for beginners, perform a warm-up, warming up the muscles, tendons and ligaments. This will reduce the risk of injury, improve blood circulation and increase the effectiveness of the training.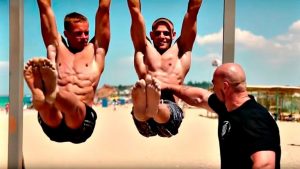 Do the maximum number of repetitions depending on your abilities, but do not overdo it. Start with 15-20, constantly increasing the number to make progress.
Performing a vorkout exercise for beginners, take a short break between the approaches (1-2 minutes). This will allow the muscles to rest and with new forces to continue the occupation.
Exercises
Vorkaut training program for beginners includes a variety of exercises aimed at different muscle groups. This contributes to a full study of the whole body, improving the tone and improving physical fitness. Street workout The training program for beginners includes the same exercises as for more trained athletes. The only significant difference is the number of repetitions and the length of rest between approaches.
The most popular vorkout exercises for beginners: push-ups on uneven bars or from the ground; pulling on the crossbar (use different variations – with a wide and narrow grip); study of the press; raising feet to the crossbar; squats, lunges, jumping rope, running. For one lesson, you can perform several approaches for each type of load.
Vorkout training for beginners can include aerobic loads – running, jumping rope, running to the stairs, squats with jumping, etc. It will improve the speed, endurance, it will help burn fat and create an ideal figure.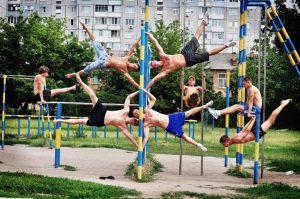 Program
Workout for beginners program (example):
Pulling on the bar on one approach with a narrow, medium and wide grip.
Push-ups from the floor with a different arrangement of hands: palms together, the brushes are placed as widely as possible or at a distance of 10-15 cm from each other.
Raising the legs on the crossbar.
Squats before failure.
Push-ups on the uneven bars.
A well-designed program of vork for beginners will help improve physical performance, in particular, speed, endurance and strength. It is aimed at working out the muscles of the back, arms, legs, press, and also allows you to maintain the body in a tone.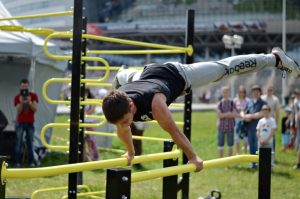 Vorkaut for beginners has the same principles and includes similar exercises. The versatility of training allows you to engage in couples together, strengthening health and developing the best sporting qualities.